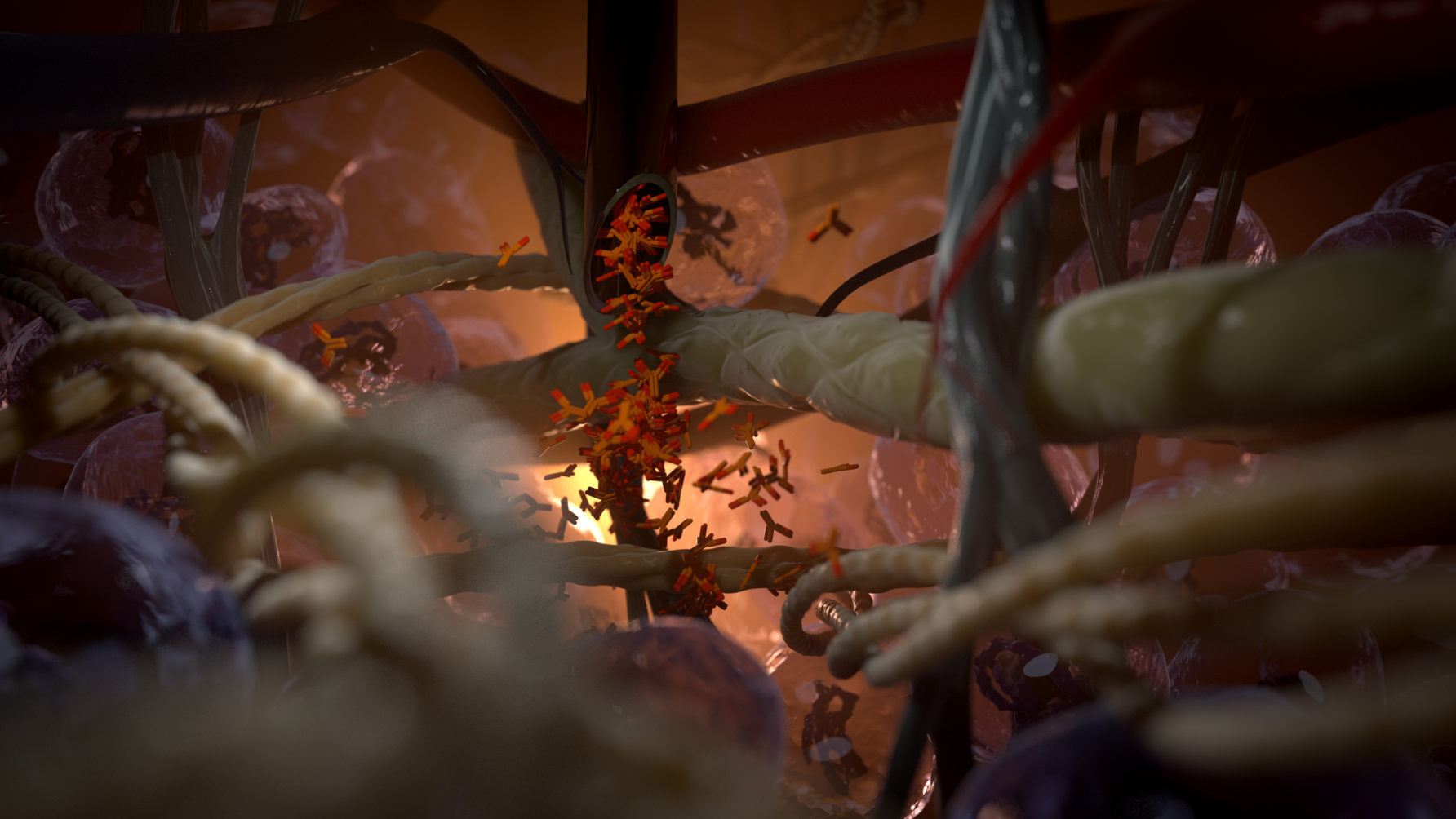 Pharma Mode of Action – iPad
Mode of action application on HoloLens and iPad
For InSpark we have developed 3D content meant for a variety of Augmented Reality and Mixed Reality mode-of-action applications. The Augmented Reality App is developed exclusively for iPad, and the Mixed Reality edition for the Microsoft Hololens.
Both Apps are mainly meant to assist doctors and their patients in discussing the status of auto-immune conditions and the effects of treatment with our pharma client's product in a clear and interactive manner. 
In the applications we have made a distinction between the apps for our client's representatives visiting physicians, presenting their products, and doctors who show the product to their patients. Furthermore, for the patient version we have made a distinction between content for adult patients and content for minor patients. 
Due to marketing limitations within the industry, the apps are only available locally on personal iPads and Hololenses. An app store version for patients is in development. For now it is unfortunately not allowed to mention our client's name or to show any of our productions, but in a meeting there are 'a few things' that we can show to indicate our skills in this field. 
Meer zien
Laat minder zien
Klant
Pharmaceutical
Team
Rogier Dekker - CGI Producer
Rolf van Slooten - CGI
Dick Lorier - Project manager (InSpark)
Bruno de Vos - Creative (InSpark)
Roland Smeenk - Lead dev (InSpark)
Categorie
Hololens Mixed Reality
App
Augmented Reality
CGI / 3D animation
Medical
Bureau
InSpark
Share this project: