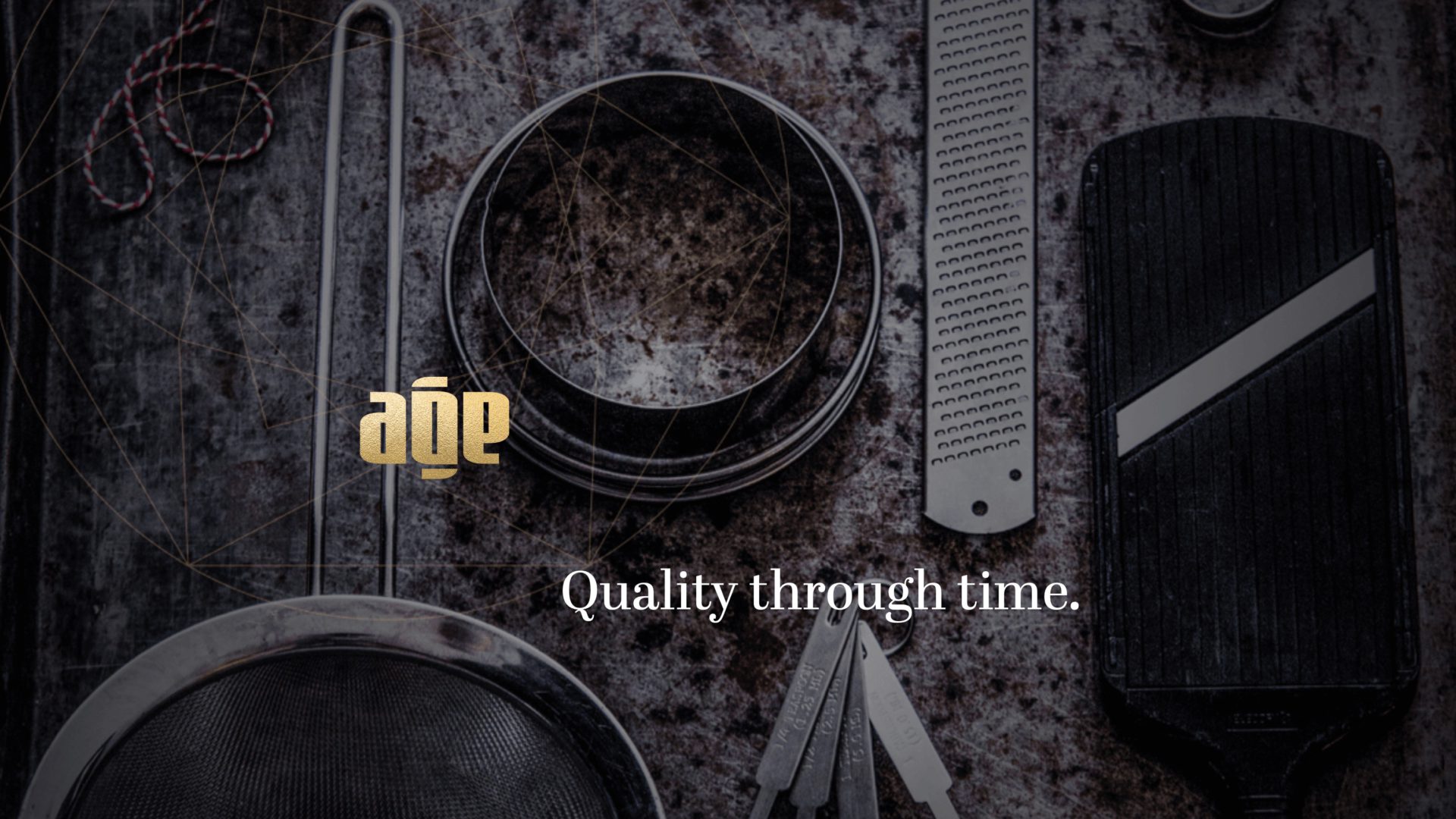 Age Restaurant – Brand identity
Website
Anantara Layan is a 5 star boutique resort on Phuket, Thailand, and part of a luxury hotel chain with over 600 hotels across the world. Their wish was to present an onsite, high-end grill restaurant with a rough edge. One that didn't feel like a resort-restaurant, but more like a stand-alone that would form lines around every metropole corner.
We created the 'Age Restaurant' concept. Name, backstory, logo, website, social media presence, press-releases, brand guide, menu design, billboards, signing, numerous collateral use of logo, website as well as the food- and interior photography. With a small and flexible team we established this brand, down to the chocolate boxes. Ready to roll out on other Anantara resorts… or perhaps in Soho New York?
Backstory:
Every journey is a transition. From childhood to adulthood, from innocence to knowledge. Every life stage equally important. Every step forward a new experience.
Age recognises that every journey is a search for authenticity. That every age has its own milestones – in what you eat, where you meet and what you expect. But no matter what your age, quality is the red line that unites one generation to the next.
Every age has its own unique tastes. The unpredictability of youth, the patience of age. The importance of craftsmanship and the independence to explore the unknown. Age brings all these qualities together. An epiphany of the senses for every life stage. A culinary sanctuary unencumbered by time.
Age. Quality through time
Meer zien
Laat minder zien