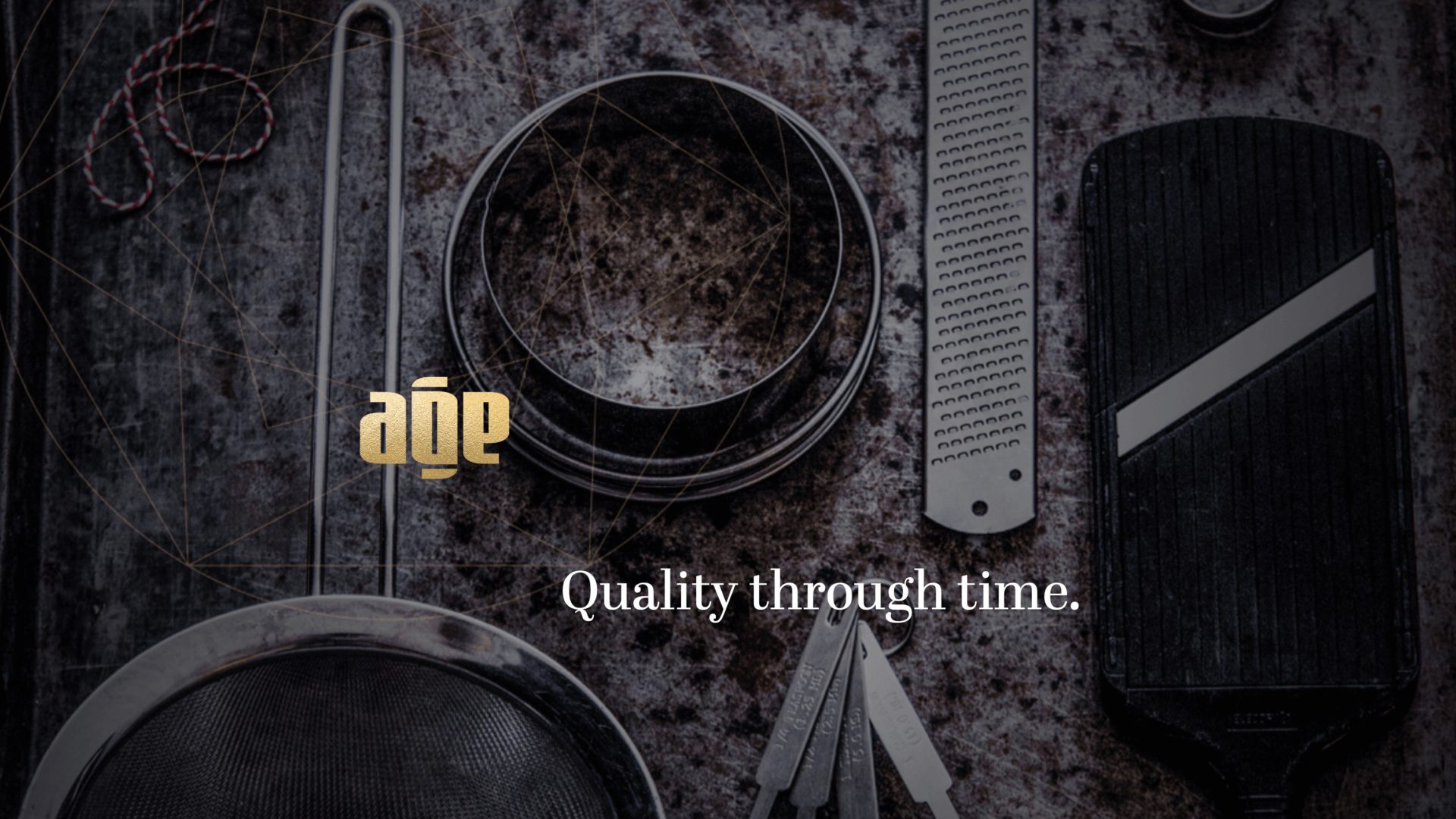 Age Restaurant – Brand identity
Website
Anantara Layan, een 5 star boutique resort op Phuket in Thailand en onderdeel van een luxury hotel keten met ruim 600 hotels over de hele wereld met de wens om een onsite, high end grill restaurant met een rauw randje, op te zetten wat niet voelt als een resort-restaurant, maar als stand alone in elke metropool voor wachtrijen zou zorgen.
Wij hebben hiervoor 'Age Restaurant' bedacht en vorm gegeven. Naam, backstory, logo, website, social uitingen, press-releases, brand guide, menu design, billboards, signing, diverse collateral use of logo, website en de food- en interieur fotografie. Met een klein en flexibel team hebben we dit volledige brand tot aan de chocolate boxes aan toe neergezet. Klaar om op de andere Anantara resorts uit te rollen of toch misschien eerst ergens in Soho New York?
Backstory:
Every journey is a transition. From childhood to adulthood, from innocence to knowledge. Every life stage equally important. Every step forward a new experience.
Age recognises that every journey is a search for authenticity. That every age has its own milestones – in what you eat, where you meet and what you expect. But no matter what your age, quality is the red line that unites one generation to the next.
Every age has its own unique tastes. The unpredictability of youth, the patience of age. The importance of craftsmanship and the independence to explore the unknown. Age brings all these qualities together. An epiphany of the senses for every life stage. A culinary sanctuary unencumbered by time.
Age. Quality through time
Meer zien
Laat minder zien